The Easy WebContent Blog

The easy to use, do it yourself Site Builder and Website Editing System.
Tag Archives:
File Transfer Protocol
Using any new program can be a daunting task. When dealing with website design software you have to be prepared for a new experience. It can be easy to be intimidated by all the possibilities, but if you take your time and find the right program then the experience can be fun and easy. And if you give the search the proper attention, finding such a program can be an illuminating experience. Especially if you are looking for a program that is web based. Take a few minutes to focus on these few facts:
(more…)
Question: I need to edit my website how can I do this?
Answer: Easily manage your existing website with no complicated design programs to buy.
(more…)
Imagine spending five long, hard and tedious days on a website and then do the exact same website again, but this time only take only 15 minutes. Well while you were imagining Jakub Flaska was actually doing it.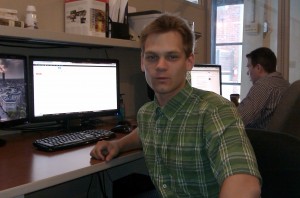 Jakub Flaska is a web developer for Easy WebContent. Flaska recently created two websites; one with Easy WebContent and one without and he compared the difference.  He says that with Easy WebContent everything was easier and faster.
"I am a programmer. On average if I hand code a site it takes few days to design a website", said Flaska."Using Easy WebContent I was able to do a simple webpage in just few minutes", said Flaska. (more…)
Blog Categories