Easy WebContent
HTML Editor
The Easiest way to Edit and Update an Existing Website.
Register in seconds
Connect to your site (Hosted Anywhere)

Edit your site anytime from anywhere
No complicated design programs to buy. Easily Manage your Existing website.
For a better video experience switch to full screen and change to 720p HD instead of the 360p default setting

Use the HTML Editor on your Existing Website
Easy WebContent is simply the easiest and quickest way to access your pages to edit and update your website from any standard web browser - without installing any software on your hosting account or computer. Our HTML Editor is made to work with existing websites. You can edit and update your existing HTML site without third party tools, no software installation or special knowledge of HTML.
Connect to your website Hosted Anywhere!
All you need to connect is your website's FTP information (available from virtually all web hosts) and you are ready to edit virtually your html files! If your not so sure about the editor, we offer a 7 day trial just for you to try out! 
Edit your website content without special tools or any programming knowledge
You don't need to know HTML or what it stands for, because our HTML editor allow you to edit your page in real time so you can see the changes as you make them to the code. There is no coding involved; What You See Is What You Get with Easy WebContent.
Edit text content with ease
Edit the content of your web pages directly from your browser. Apply Bold, Italic, change font size, font color and variety of other styles to your content.
Insert and edit images
Insert new images, or edit images present on your web pages. Resize photos, or go beyond simple image editing and load images onto MyImageEditor (our Free Add-on) to apply more in-depth changes and filters to your photos.
Add interactive features to your website
Take advantage of our Complete plan and create, edit and insert a variety of Interactive features to your web site including Forms, Site Maps, Content Flash Tickers, Calendars and Events, Flash Galleries and more.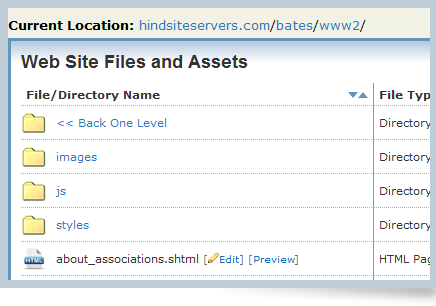 File management made easy
Quickly and easily access your web site files from the File Manager; an intuitive system included with your account that connects directly to your web site and allows you to upload files, create new directories, upload any type of document and assets to your hosting account and allow you to restore deleted files back to its original location.
Optimize your web pages for better search engine performance!
Our system is built so you have the ability to login through our easy to use console to quickly edit and manage your website content including the ability to optimize your web site for search engines.
Getting search engines to recognize your website as a unique and proper source of information takes a lot of work. We know this and offer some tools to help you with your online endeavors.
These tools make it easier to rank your website and promote it within search engines such as Google, Yahoo, and Bing. Click on "Page Properties" within Editor and you can fully optimize your Meta Tags including Title, Keywords and Description.
Add your target keywords and key phrases to better optimize the web page for search engine visibility. It's easy to Edit website.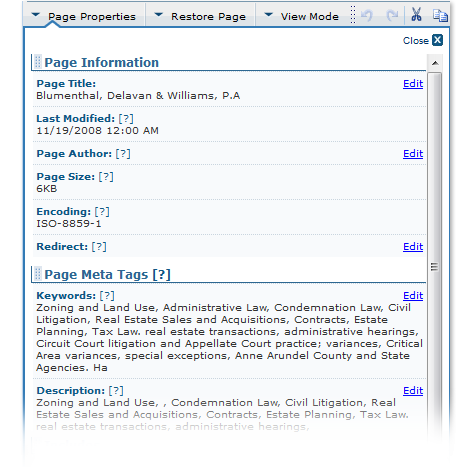 Publish your updates instantly
There are no file downloads or file uploads. Just open a page in editor, updates to your liking, preview and click Publish when ready. Your web site updates will automatically get updated to your Live Website!
Easy Restore when you need it
Oops! Did you make a mistake and need to restore to an earlier version? No worries. We store up to 10 restore points as well as the original version. You can quickly restore to an earlier version . We even store a copy of the original copy of your page before you save your first edit in our system.
Isn't it time you tried Easy WebContent?  
Begin your Free trial today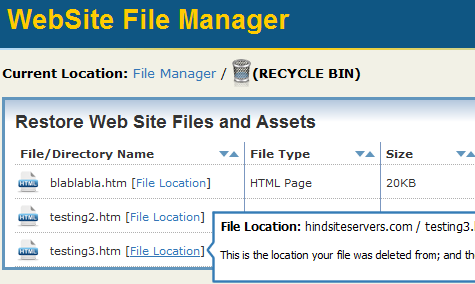 Support is here for you
| | | |
| --- | --- | --- |
| 24/7 support via our ticketing system. We have loads of documentation and video tutorials to assist you with any questions you may have. Please be sure to checkout our help section; over 90% of user questions are answered there. | | And if there is ever a question/ problem you have that is not answered through our help section, our support team will answer it promptly via our ticketing system. |

Click here for Frequently Asked Questions
Click here for Site Builder Help and Tutorials