Question: I need to edit my website how can I do this?
Answer: Easily manage your existing website with no complicated design programs to buy.
Step 1 - Sign Up for Free at www.easywebcontent.com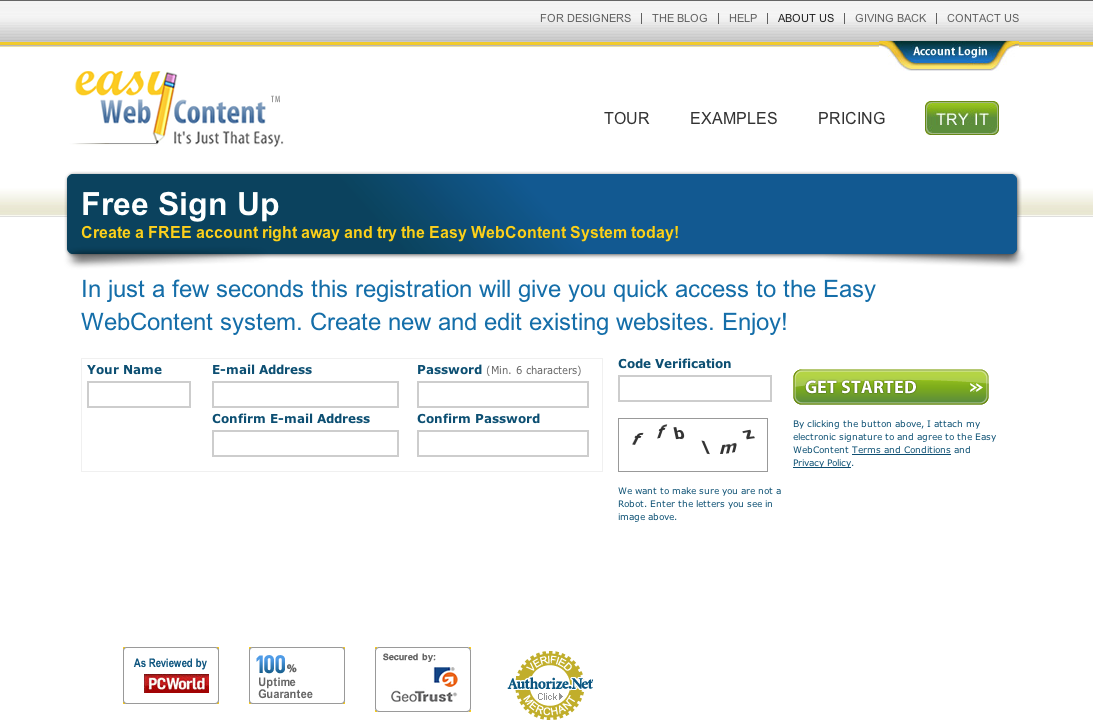 Step 2 – Land on the Welcome Page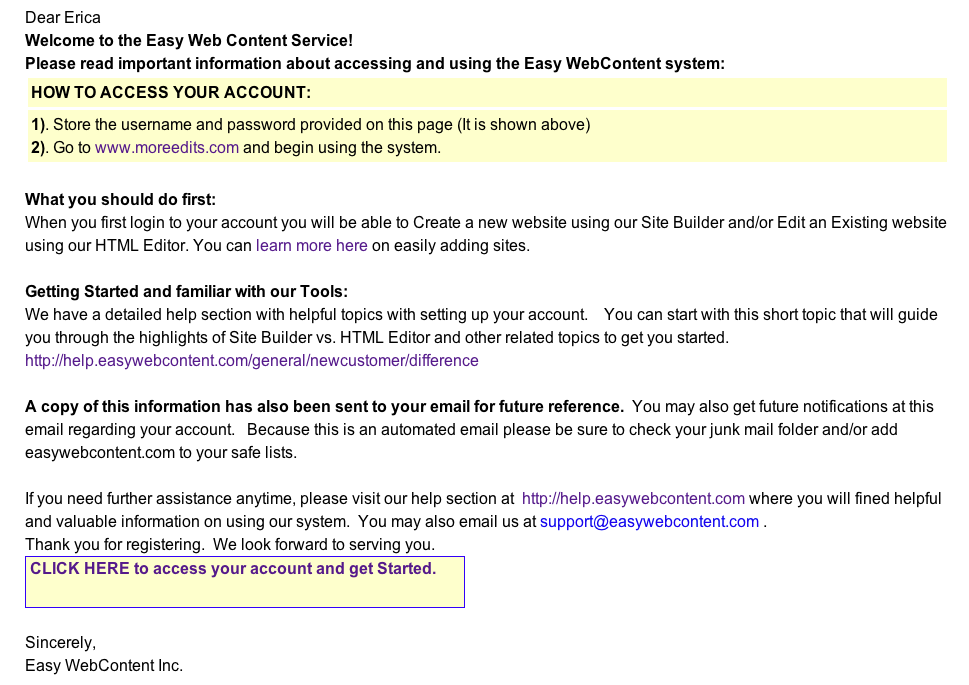 Step 3 – Log Into Your Account at MoreEdits.com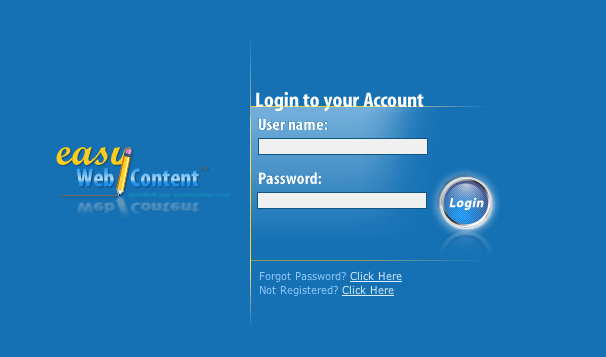 Step 4 – Land Onto Your Dashboard and Select Create/Add New Site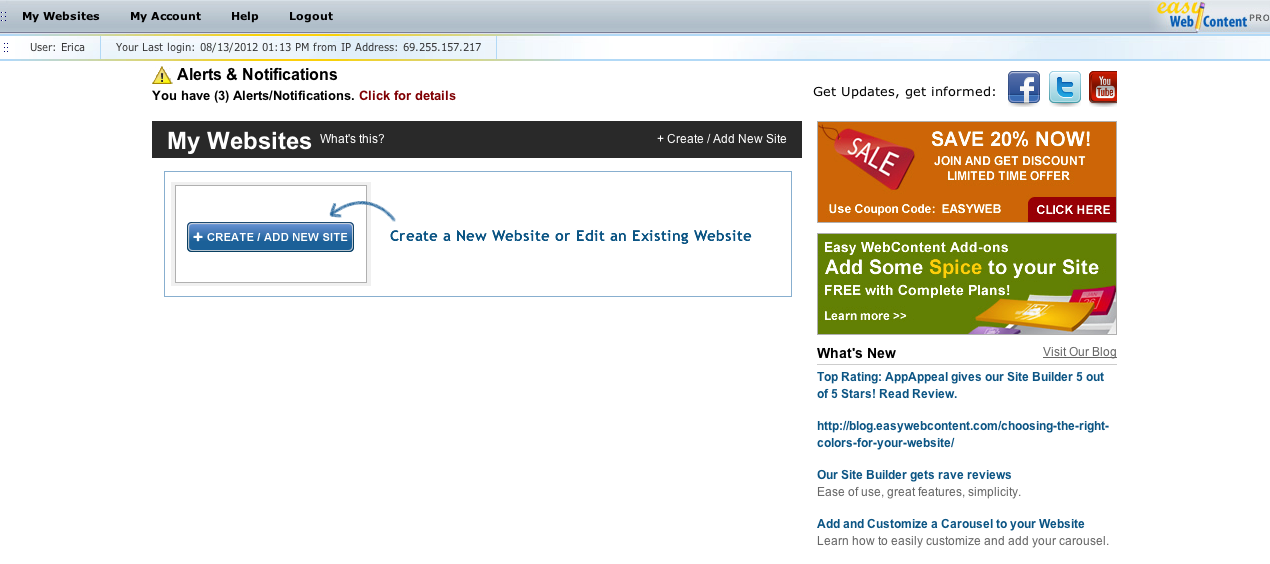 Step 5 – Select Edit Existing Website 
If you are having any difficulties inputting your FTP information contact support@easywebcontent.com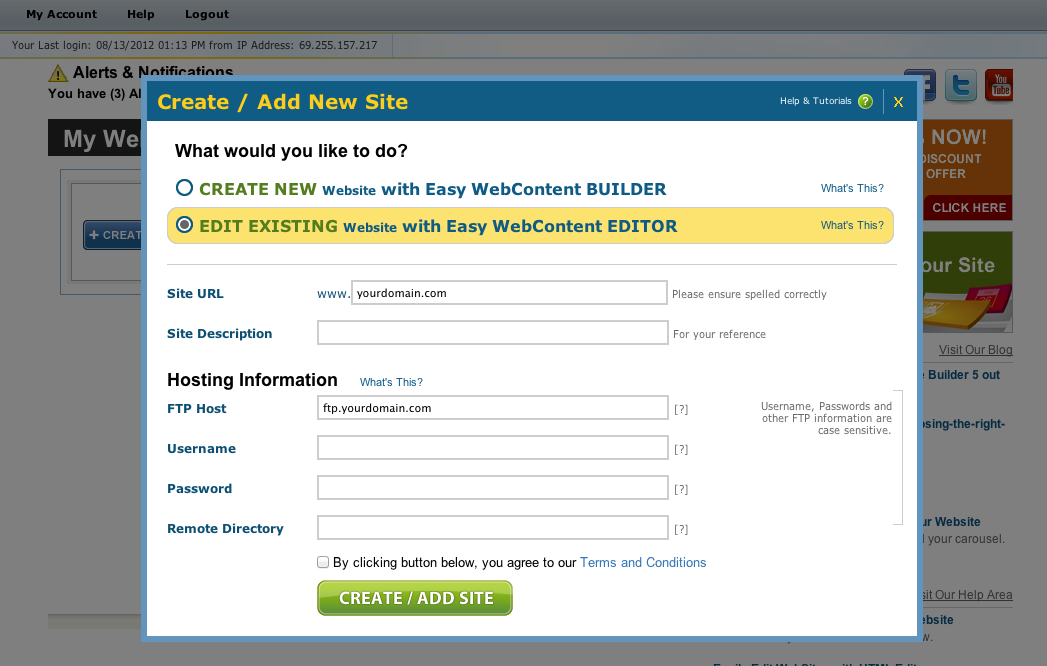 Step 7 – Start Editing Your Website!!!