Bridge of Life Church review on their experience with the Easy WebContent Builder 
Easy WebContent is great!  It is easy to create or edit our website, and the support team is so helpful & quick to respond!  They guided me through the entire process!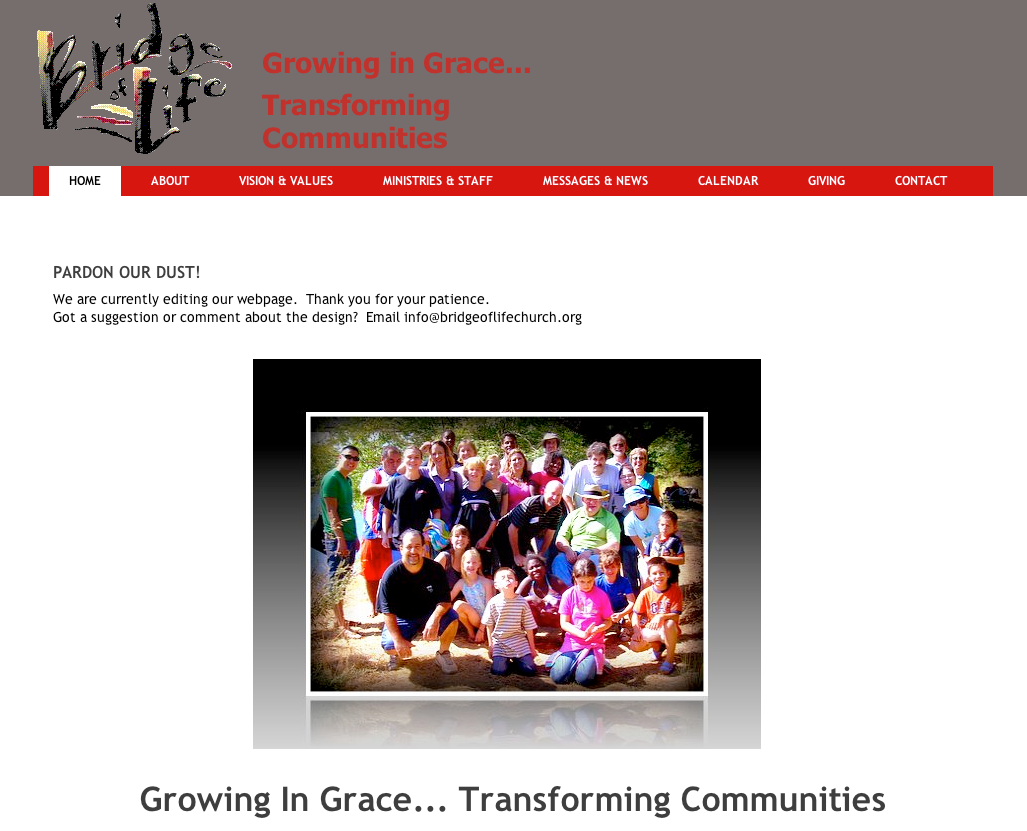 About Bridge of Life Church 
Bridge of Life seeks to be a diverse community of people who enjoy God and each other. We welcome all to explore the gospel of Jesus Christ with us, whether you are a hope-filled believer or a newcomer to questions of faith. We seek to be a bridge for people to connect with God, to know who they are and whose they are. All we are points to The Bridge, Jesus, the one through whom broken people can be healed by God's gracious love.
——————————————————
You Are In Charge Easy WebContent provides easy and powerful tools to manage and empower websites.  It gives the user control to edit an existing or build a new professional website. Visit EasyWebContent.com today to begin your free 14-day trial period!