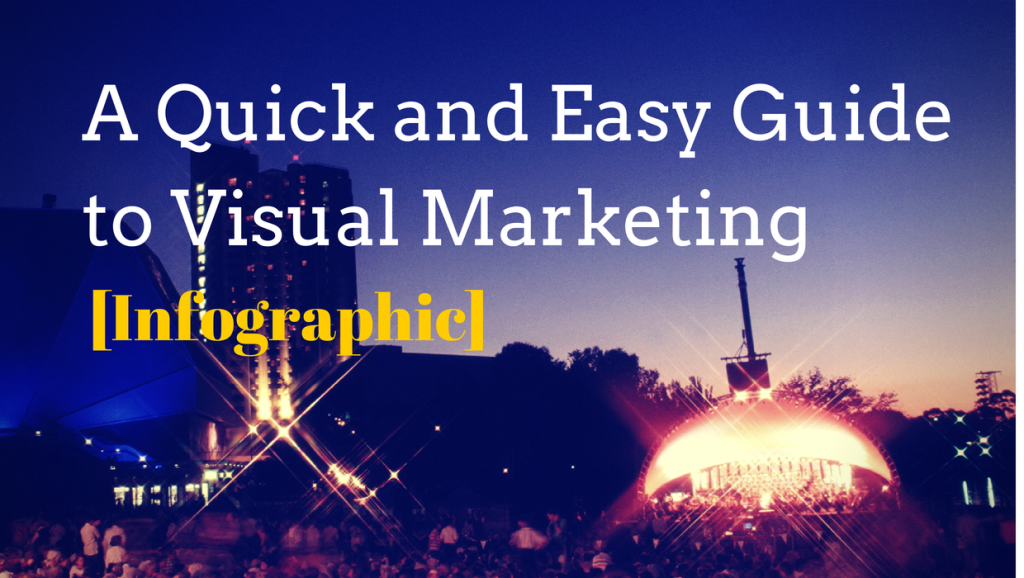 You've heard of visual marketing before.

It's everywhere and it's huge.
That's why at Visme labs, we're finding new ways to help you create your own original visual content without spending a fortune on a graphics artist or worse yet, spending hours at perfecting your skills at it.
Throughout the world, influencers and bloggers are pushing visual content to their social channels and blog.
Entrepreneurs are making use of visual-storytelling to build a connection with their customers. School teachers and students are making use of powerful visuals to put across their point of view effectively.
In short, be it marketing or education, visuals help us connect the dots faster and more easily. If you're not on it, now is the time to jump on the visual content bus and make the most of it.
But…
First Off: Why Is a Visual Content Strategy so Important Anyway?
1. Visuals are catchy and hold attention for longer. The last I read, humans have an all-time-low attention span of 8 seconds. I don't think it's getting any better.
2. A whopping 40 – 65% people on earth are visual learners – that's a majority. These people ideally need some form of visual cue to learn and understand what's being said.
3. Visuals are snackable and shareable. Remember, people will share anything that makes them look smart, knowledgeable or funny. Visuals can help!
What Is Visual Content?
Usually, the word "visual" means images to most people. But while images are a huge part of it, you've got dozens of creative options create visual content.
Visual could mean logos, charts, graphs, infographics, memes, comics, videos and photos. With Visme, you can create presentations, call-to-action banners, infographics, and a lot more.
How to Go Visual: 7 Quick and Simple Ways
1. Comics
Good old comic strips come to the rescue. Back in the day, Google launched Chrome with comic strips.
Resource: Bitstrips is a free tool that lets you create comic strips for your content.
2. Memes
Remember the famous ICanHasCheezeburger site? It's full of memes.
Great for going viral!
Resource: DIYLOL lets you create free funny memes.
3. Infographics
More likely than not, you'll skim through this post and will pay more attention the condensed infographic above that delivers the same information, but in a compact, easy-to-digest form.
About 1.5 billion pieces of content are born each day. It's chaos out there! Infographics help us make sense of the complex or meaty information.
Resource: Visme gives you access to tons of free interactive infographics, widgets and templates to get started in 1-2-3.
4. Photos
Articles with images will get 94% more views than the ones without any image.
Resource: Make your own photos with your smartphone, upload it to Instagram to make them prettier and use them for your content. Free with no legal hassles.
5. Videos
Did you know that in emails, videos increase click-through rate 2-3 times?
If you're sending emails to your audience, give quick, under-3 minute videos a try.
Resource: Try Vimeo to upload your videos or Vine for 6-second looping videos.
6. Images
60% consumers more likely to contact you if an image shows up in local search.
Resource: If you're into Pinterest, try Pinstamatic to do more with your images.
7. Visual note-taking
Also known as sketchnotes. Capture ideas and represent them visually by drawing pictures.
Resource: Here's a cool tut on the topic.
So what are you waiting for? Pick one of the above methods for your visual marketing and run with it.
Improvise as you go.
Give your audience what they want by adding a visual component to your ideas!
What types of visual content do you find most helpful? We love to hear what you think. Leave a comment to share with us!