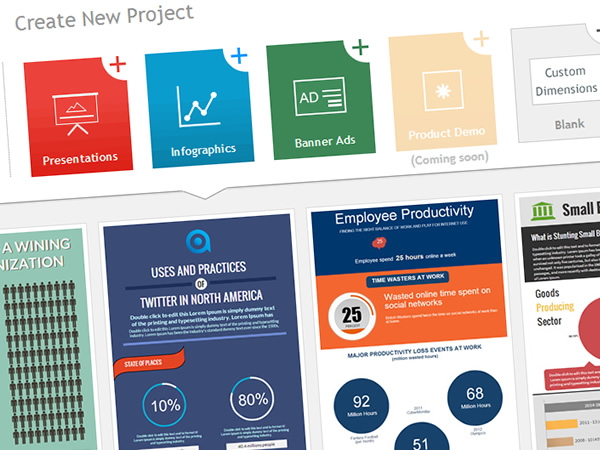 The Visme user base continues to  gain traction; we have thousands of projects created weekly by users from all walks of life.   While we have been busy rolling out a lot of new refinements and features one thing was definitely lagging:   Lack of Quality themes and templates.
Today we like to announce the first release (with more to follow) of a series of custom templates that will give users like yourself a great starting point to create better visual content.
We're starting with two categories: Infographics and banners and we will work our way down to Presentations and other categories in the future.   Here's a closer look:
20 New Infographic themes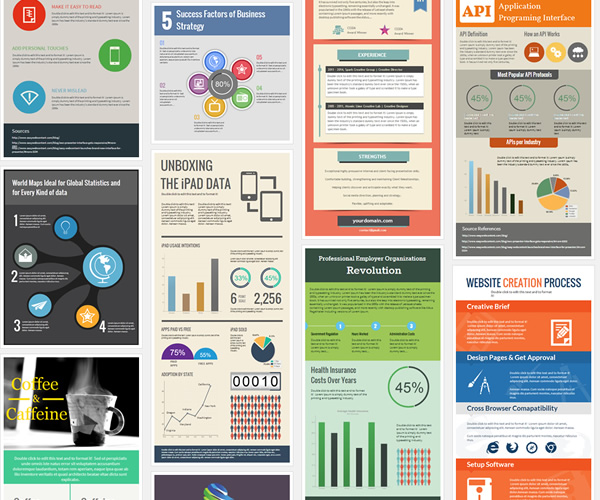 Up to now we literally had a handful of basic infographic templates.   As a result many users projects looked similar in shape and form given they all started from a limited number of themes.
Today we have released 20 new beautiful infographic themes that will give you variety and flexibility to create more personalized presentations be it for promoting yourself via an infographic Resume, Marketing your product/business, or pushing an initiative at your organization.
12 New Animated Banner templates in all standard sizes
We have also launched 12 custom built animated banners in all common sizes for your website or blog.   You now have a great starting point to create engagement on your web pages.
Whether you have the need for a 250 X 250 size banner or a 600 X 120 sky skraper banner ad, you can create it in just a few clicks right in Visme.
What are your thoughts?  contact us; we love to hear from you.