The Easy WebContent Blog

The easy to use, do it yourself Site Builder and Website Editing System.
Tag Archives:
Graphics
Developing a website has only gotten easier with the just the right tools. The Easy WebContent Site Builder gives you the option and ability to develop websites that ranges with simplicity to eye appealing work, putting you in complete control of your web presence. 
Here is an example of a simple website our team produced for our upcoming release of the Easy WebContent Presenter. I highly suggest that you sign up to receive an invitation to beta test the animation tool: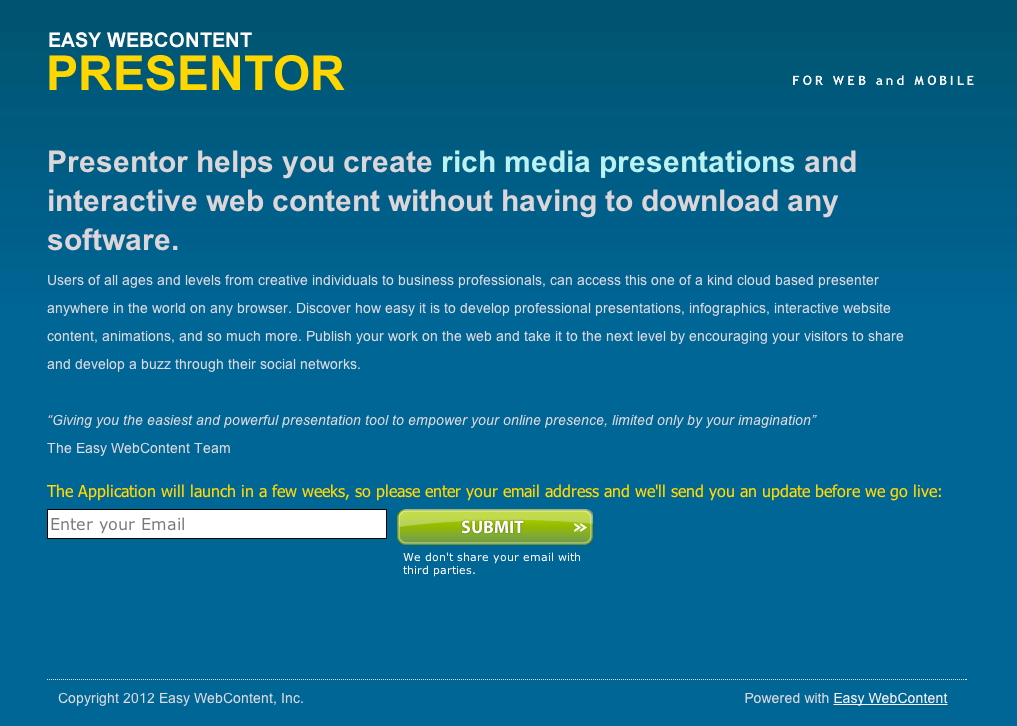 (more…)
Blog Categories