The Easy WebContent Blog

The easy to use, do it yourself Site Builder and Website Editing System.
Tag Archives:
Canada
Easy WebContent is the easiest system on the web to build, edit and enhance a professional web presence. Earn up to $80 per referral as a Easy WebContent Affiliate. A trusted brand that makes web design and development easier than you think. With loyal customers throughout the U.S, Canada and Europe, the affiliate program gives you a fantastic opportunity to market Easy WebContent and make money by promoting their solutions.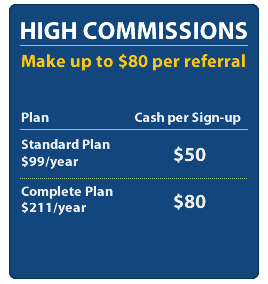 Just a few reasons to join
Top commission rates (up to 50% of the sales!)
Continue earning commissions after initial referral with 90 Day Cookie Length
Real-Time Reporting
Nice creative choices to select from
Easiest way to create new websites or edit existing websites
High registration rate for Trials and Good conversion to Paid users
No Obligation!
Posted in
How To
Tagged

affiliate, affiliate directory, Affiliate marketing, affiliate program, best affiliate program, blog, blogger, blogging, business, Canada, Digital footprint, earn cash, easy money, Easy WebContent, high commission, how to, how to be an affiliate, how to become an affiliate, html editor, new affiliate, Out-of-pocket expenses, top commission, web design, WebContent, website, WYSIWYG
Leave a comment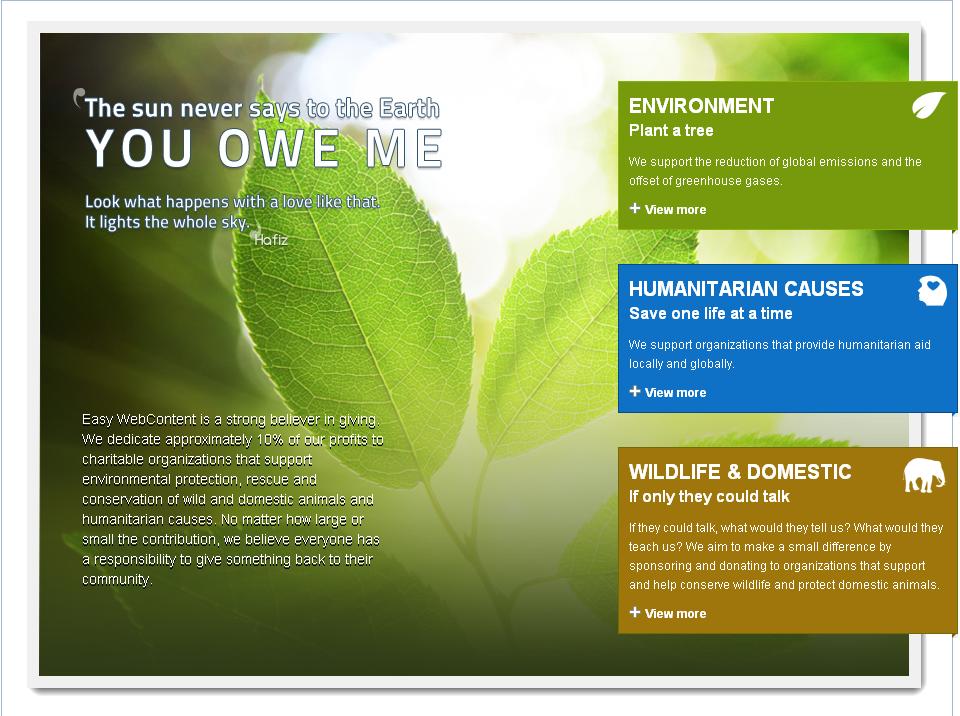 Who is the giveaway for?
Any Nonprofit worldwide that would like to have a brand new website.
Why are we giving a website away?
Easy WebContent is 'Giving Back'. We want to show how important it is to have a web presence and how cost effective it can be with the right web tools for any organization. Our Complete Site Builder package offers tremendous community outreach value. This is a great opportunity for a Nonprofit to win a free website and have the opportunity to work with a professional designer absolutely free. We'd like to wish all Nonprofits the best of luck – and we look forward to helping them develop an online home to inform their audience about their cause with Easy WebContent.
What are the rules?
Posted in
Uncategorized
Tagged

Canada, Cost-effectiveness analysis, Digital footprint, Domain name, Eastern Time Zone, Easy WebContent, Easy WebContent Facebook, facebook, Facebook features, FAQs Help and Tutorials, Google, Nonprofit organization, Site Builder, twitter, United States, Web Design and Development, Web page, WebContent, website, WordPress
Leave a comment
Blog Categories