The Easy WebContent Blog

The easy to use, do it yourself Site Builder and Website Editing System.
Category Archives:
Customer Review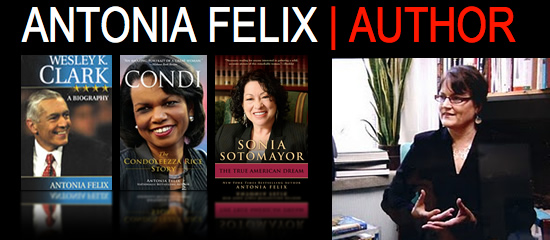 Announcing the Featured WebSite Collection
Every so often we like to feature an Easy WebContent Site Builder user on our blog.
These are real businesses and non-profits from all walks of life who have worked hard to establish their organization and using Easy WebContent have stamped a footprint that better reflects and promotes their brand and services on the world wide web.
Today we feature Antonia Felix, a nationally recognized best selling author with numerous titles under her belt.  She is the instrument behind biographies of Sonia Sotomayor, and well written books on Condoleezza Rice, and First Lady Laura Bush.
Here it is in her own words:
Tell us a bit about your business:
I am the nationally bestselling author of sixteen books, including political biographies and a novel, Fatal Remedy (Winners Books, 2012). My latest political biography is about our first Hispanic Supreme Court Justice, Sonia Sotomayor: The True American Dream (Berkley/Penguin USA, 2011), and I've also written about Secretary of State Condoleezza Rice, General Wesley K. Clark, former Gov. Christie Todd Whitman, and First Lady Laura Bush.
Blog Categories