Step 2: Post Articles
When looking to purchase an item or make a contract-binding commitment, people like to read about what they're signing up for and what others are saying about it. A way to ensure security for customers is to post articles on the company's blog(s) and other websites and blogs. This allows potential customers to read about what they're getting into. It can answer any questions without the customer having to call or email for an answer. Also, it shows credibility; share some knowledge you have about the industry your company is a part of. This makes customers feel like the business knows what they're doing and is the best at what they do.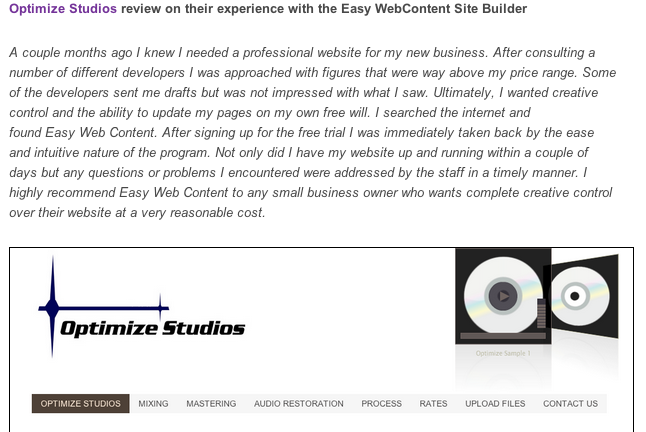 Post interesting articles that people interested in your company may find entertaining. This makes your company more personable instead of just strictly business. Leaving space for comments gives opportunity for a great discussion between like-minded customers.
Posting on other sites shows that you are fully current and up-to-date with everything going on in the business. Customers won't have to worry about a product that may be out-of-date within a few months. This also shows that the company will grow with the industry and not be stagnant.

Having other people post on your site is another great addition because it shows how others feel about your company, the good and the bad. Hearing testimonials from others makes customers more comfortable.
At the end of the day, you want your customer to rest assure that they're making the right choice with your company and that they can learn new things from and about your company. Just be sure to stay consistent with postings, so customers can always know where and when to find them.
Stay tuned for my next step…
Related articles
You can visit me at http://sydneymikelpearsall.easywebcontent.com/
——————————————————
You Are In Charge Easy WebContent provides easy and powerful tools to manage and empower websites.  It gives the user control to edit an existing or build a new professional website. Visit EasyWebContent.com today to begin your free 14-day trial period!