The Easy WebContent Site builder is simple and easy. The instructions are clear and offer a plethora of instructional details in order to provide the best web experience. The tour explains through step-by-step instructions including pictures of what each step looks like. The web provides several options under the Design It Your Way Tab, allowing participants to create their own unique page.  There are many add-ons to choose from; the calendar feature it is a wonderful tool for keeping track of upcoming and long-term events.
For people who already have websites, Easy WebContent allows them to enhance and extend their website with different design options. It is great that with this site, no software installation is needed because the HTML Editor works with existing websites. This makes it easy to get started without any delay. Many people are not familiar with computer software, but the HTML Editor on this site builder does it all for you. This is appealing and attracts people with all levels of computer background.
Along with providing web building assistance, they also have excellent examples of people that have created successful professional websites. This does not only encourage potential users, but also gives them the opportunity to see what they like and do not like. This would allow them to develop ideas of their own for their website. The example websites are also beneficial because they are very diverse. The websites are of various types ranging from food to the auto industry and to medicine. With the Easy WebContent site builder, anybody can make a professional website however they want.
My favorite example on the Easy WebContent site builder is "Shannon Cakes". The cover page is very appealing. Color and shapes are used effectively to draw potential customers in. The close up of the cupcake with nuts quickly caught my eye. The cupcake itself was designed carefully including the drizzled chocolate surrounding the nuts. This was the best looking pastry and so, was purposely made bigger than the rest. The organization of the other pastries in small squares helped enhance the website's overall appearance. The repetition of the squares and the different shades of purple is a great design strategy and it works for this site.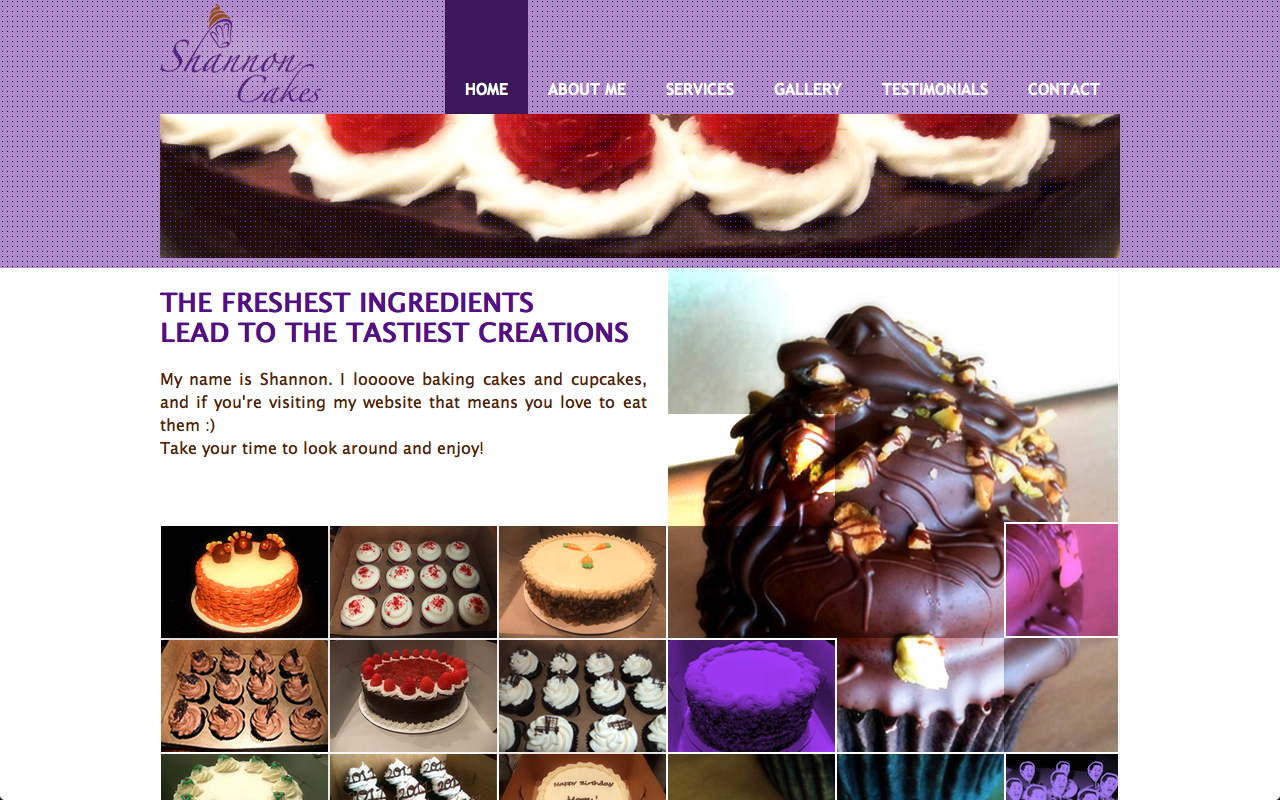 I think that it is wonderful that this website builder allows you to have the freedom to create your own blog with assistance. It allows users to be creative while giving them enough information to get started and maintain a professional presence. Overall, the Easy WebContent system provides resources to manage businesses and empower their online presence.
You can visit me at http://tashimamitchell.easywebcontent.com/
——————————————————
You Are In Charge Easy WebContent provides easy and powerful tools to manage and empower websites.  It gives the user control to edit an existing or build a new professional website. Visit EasyWebContent.com today to begin your free 14-day trial period!