In today's day in age, having a website is a valuable asset to anyone promoting a business, cause, or even an idea. Creating and managing that website usually entails extensive knowledge on the inner workings of computers or it involves hiring a third party and paying for the designers to create and maintain the website. This process can become time consuming and expensive. Numerous websites exist that allow for users to create their website without having to go through the third party.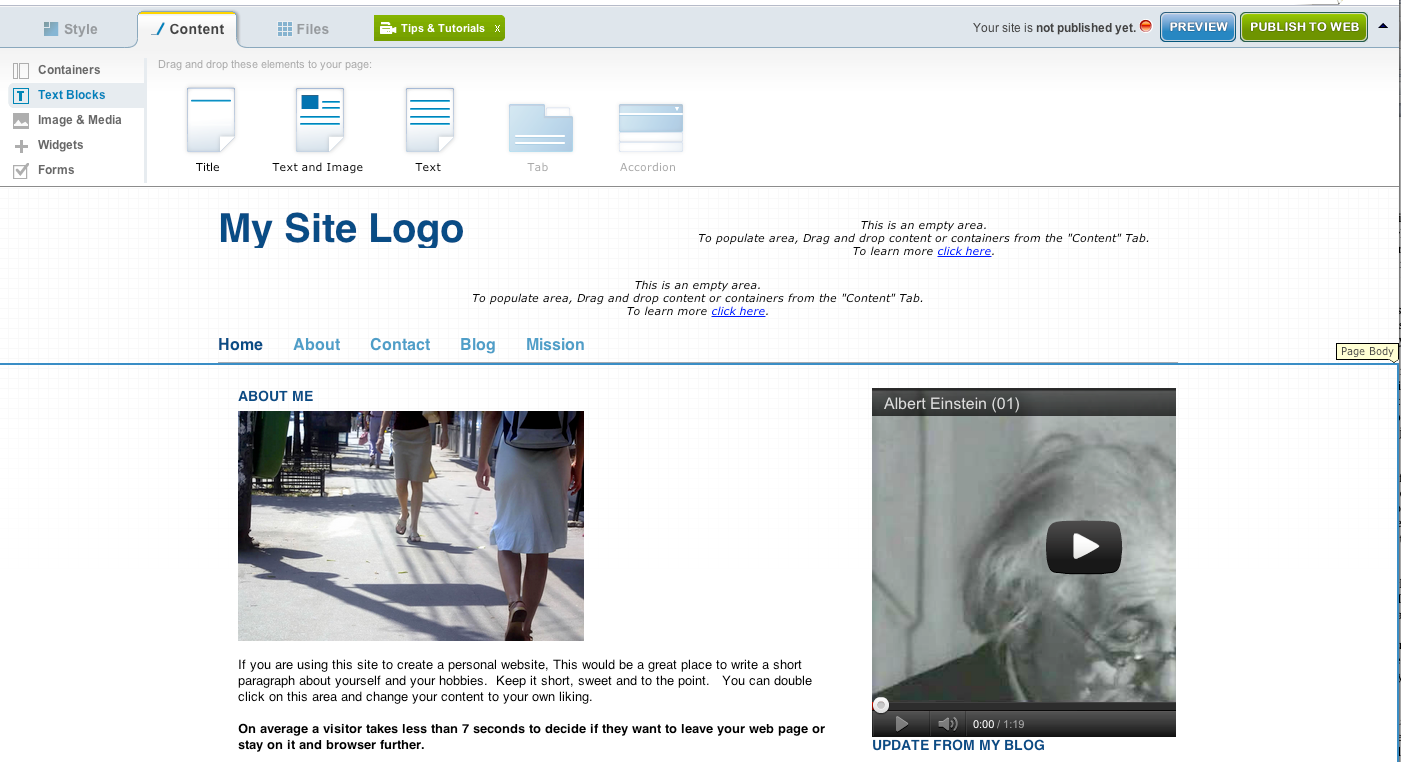 Easy WebContent was created for those who are technology challenged, financially challenged, or both. It is one of the most user-friendly web systems out there for creating websites. The direct simplicity of Easy Web's layout reflects the whole philosophy of their origin: that people want something that is thorough and painless. Nobody wants to be looped around or redirected to different parts of the site to gather information. In certain circumstances, less is more, which holds true in this case. There does not need to be excess and over-the-top features incorporated into the domain website, and that helps set Easy WebContent apart from some of the other domain hub sites; they have just the right balance, making their website not confusing and easy to follow.

The prices for one's own do-it-yourself website are also very reasonable. They aren't overpriced at exorbitant rates, and prices fit the bill of anyone working with a budget. The legitimacy of Easy Web Content is very reliable. There aren't any pop-ups or seedy advertisements that appear every time a new page shows up, and this definitely adds reliability and credibility to the site, which makes it more recommendable to other clients.

Easy WebContent is also equipped with several up-to-date features that anyone can apply to the website they're creating. There are a variety of add-ons and widgets anyone has access for users to personalize their websites. Add-ons like a photo gallery, music player, flash player, and more are brilliant accessories that can be added with just the click or two of a button. This is much easier than trying to figure out coding on your own. These features combined give the user the ability to further personalize their website, making Easy WebContent more attractive than other web building sites.
The straightforward simplicity that Easy WebContent provides is presented right from the get go. The website is designed for easy access and has several unique features to customize a website. Based on this, the overall impression of Easy WebContent is professional, straightforward, and reliable, earning it the status of recommendable. Anyone looking to create their own customizable website should definitely consider investing into Easy Web Content.
You can visit me at http://mirandapellicano.easywebcontent.com/
——————————————————
You Are In Charge Easy WebContent provides easy and powerful tools to manage and empower websites.  It gives the user control to edit an existing or build a new professional website. Visit EasyWebContent.com today to begin your free 14-day trial period!