With the Easy WebContent Content Ticker add-on, you can simply create custom tickers to publish to your websites or blogs.  This function allows you to effortlessly create professional scrolling content to your site.
Content tickers are a great way to highlight promotional offers or other special features like sales and news events.
The Content Ticker feature is extremely user-friendly and intuitive, making it easy for even the most inexperienced and novice web designer.  In fact, no HTML or special coding skills are needed to use this feature.
The various ticker templates available allow you to customize the style of your tickers to match your website.  You can fully modify all the templates to your exact specifications.
Before committing to any final changes to your ticker or website, you can always preview your changes and edit out any mistakes via EWC's restore points.
After creation, your ticker can be inserted to any of your web pages.  Additionally, an embed code is even generated so that you can insert your Content Ticker to any website or blog!
Here are some screenshots of the EWC Content Ticker: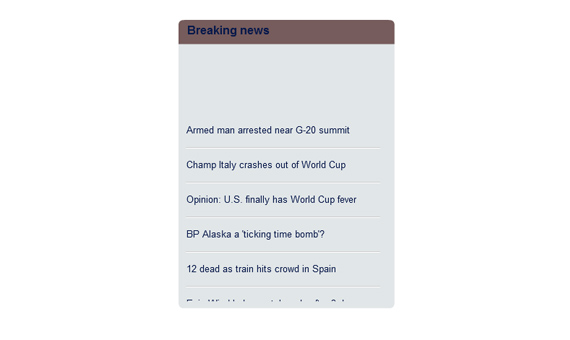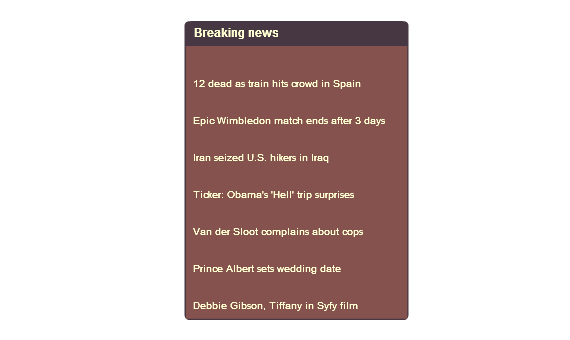 Here are some screenshots of EWC's user-friendly interface for Content Ticker creation: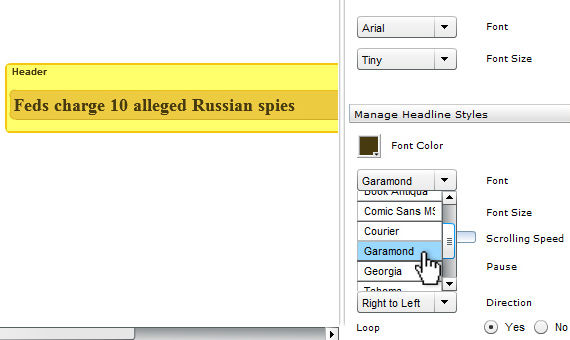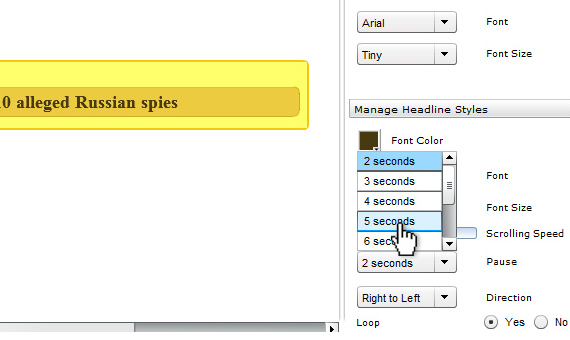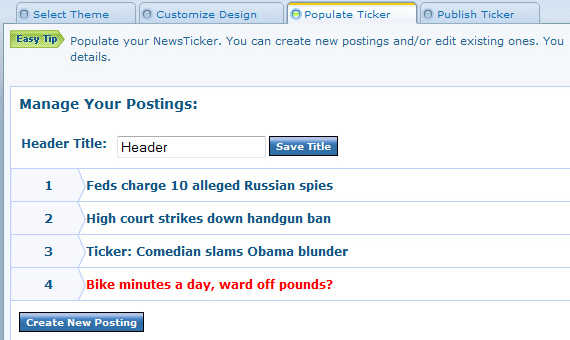 The Content Ticker add-on comes for free with the Easy WebContent (Complete) website editing package.  The Complete package also includes:
Easy WebContent (Complete) is as low as $17.25 per month.
You Are In Charge Easy WebContent provides easy and powerful tools to manage and empower websites.  It gives the user control to edit an existing or build a new professional website.  Visit EasyWebContent.com today to begin your free 14-day trial period!