The new version of Easy WebContent's powerful website editing system includes numerous powerful add-ons. With the Photo Gallery add-on, you can simply share your photos and images with the visitors to your website or blog.  How your photos are presented is totally up to you.  There are numerous fully customizable templates to choose from in order to make your site stand out from the rest.
The Photo Gallery feature is extremely user-friendly and intuitive, making it easy for even the most inexperienced and novice web designers.  No HTML or special coding skills are needed.  Simply select a template, customize it to your specifications and upload your images.
You have many options regarding your gallery, including the following:
Background color and transparency
Whether or not to place borders around an image and the border's thickness and color
Size of thumbnail images
You can even add music to your gallery by uploading an mp3 or valid music file.  Additionally, EWC even allows you to set the volume and place a volume control on the gallery.
Once you are finished adding images to your gallery, click "Publish Gallery" in order to see the available options.  First, you can quickly and easily publish your gallery to the page you are currently editing by simply clicking "Insert To Page."  Beneath this button you will see a field with the HTML embed code for your gallery.  You can copy and paste this code in order to embed this Photo Gallery into any web page.  Additionally, a direct URL to your gallery is generated so that you can share it with others via email, etc.  When this URL is entered into a web browser, the user will see the Photo Gallery you have created.  Keep in mind that you can return at any time to add additional photos to existing galleries.
Here are some screenshots of the EWC Photo Gallery:
Here are some screenshots demonstrating the user-friendly interface for creating your Photo Gallery: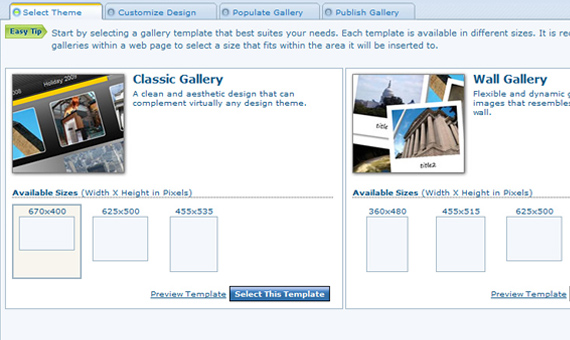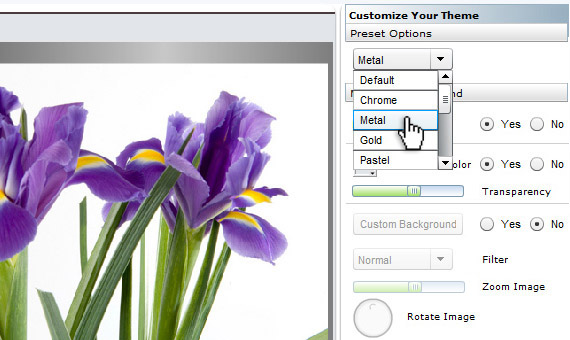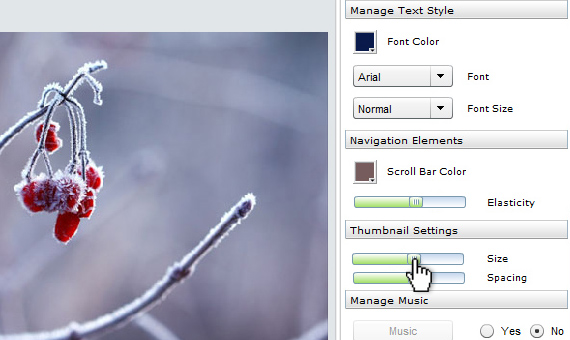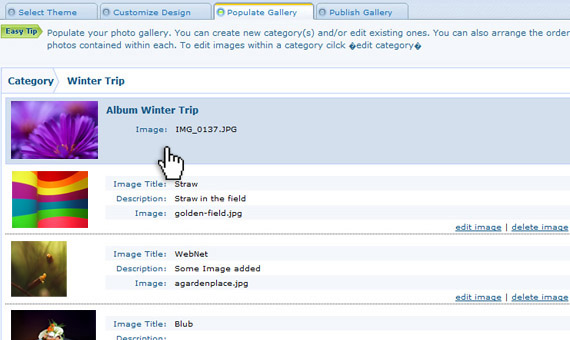 The Photo Gallery add-on comes for free with the Easy WebContent (Complete) package.  The Complete package also includes:
Easy WebContent (Complete) starts at $24.95 per month.
You Are In Charge Easy WebContent provides easy and powerful tools to manage and empower websites.  It gives the user control to edit an existing or build a new professional website.  Visit EasyWebContent.comtoday to begin your free 14-day trial period!
Related articles