With the Easy WebContent Calendar add-on, you can simply create custom online calendars to publish to your websites or blogs.  This function of the popular new website editor allows you to effortlessly share events, assignments and other important dates with the world.
The Calendar feature is user-friendly and intuitive, making it easy for even the most inexperienced, novice web designer.  No HTML or special coding skills are needed.  You do not need to be a web pro to use the Easy WebContent system.  In fact, most features are similar to MS Word or similar word processing software.
In order to fit the style you are seeking, there are numerous available templates that can be used for the creation of your calendar.  These templates can then be fully modified to your exact needs and specifications.
You can fully tailor your calendar to your liking by altering its size and color theme as well as the calendar's width and height.  You can also alter the font details used for month, weekday, day and today including the actual font used, its size, color and you can even designate the month to change colors when the mouse rolls over it.
Furthermore, you can customize the events highlighted in your calendar and on your completed calendar, a seperate pop-up window will open for each event created including all details of that event.
By clicking on the "Event Manager" tab, you can create and modify events for inclusion in your calendar.  Here you can view all events including ones that have already occurred.
Before committing to any final changes to your calendar or website, you can always preview your changes and edit out any mistakes via EWC's restore points.
After creation, your calendar can be inserted to any of your web pages.  Additionally, an embed code is even generated so that you can insert your calendar to any website or blog!
Here are some screenshots to give you an idea of the power of the EWC Calendar: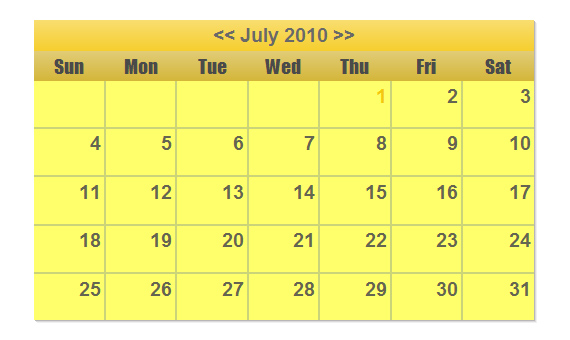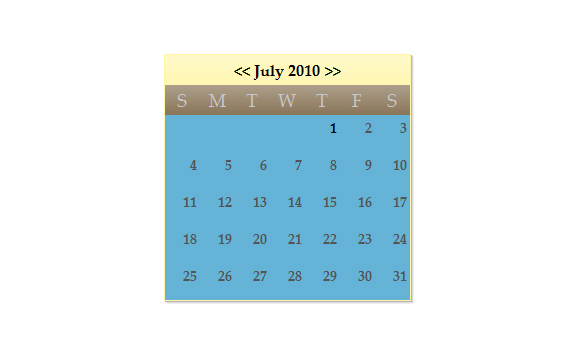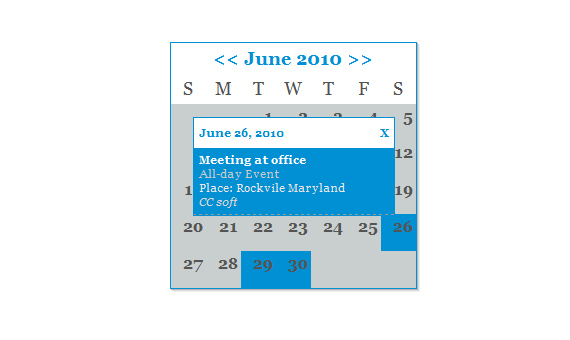 Here are some screenshots demonstrating EWC's user-friendly interface for creating Calendars: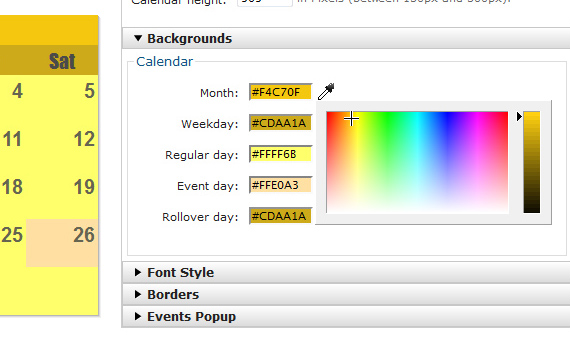 The Calendar add-on comes for free with the Easy WebContent (Complete) package.  The Complete package also includes:
Easy WebContent (Complete) starts at $24.95 per month.
Put the power of your website back into your own hands with EWC!