The Easy WebContent Blog

The easy to use, do it yourself Site Builder and Website Editing System.
Tag Archives:
Usability
The Easy WebContent Site Builder comes with several easy-to-use features, such as elastic themes, widgets, and other add-ons. Within the add-ons category, you can find a variety of different features that can simply be clicked, and dragged onto the page. The "Carousel" is an option that can be found under the available "Add-ons" that Easy WebContent offers. It is an opportunity to basically showcase products that you're selling (though, with the lose restrictions, it can be customized into whatever you can make of it). Look below for a brief tutorial on how to insert and utilize the "Carousel" option on a webpage.
First things first: adding the feature. Go up to the top of the page where the dashboard is located. Go under "Content" and then to "Widgets" and then the sub-option of going under "EWC Add-ons". Here's where you can find the Carousel. Just simply drag and drop the feature to wherever you want it to appear on the site.
Then you'll have the chance to further customize the feature by going into edit it. The "Carousel Manager" will pop up and the opening page will look something like this: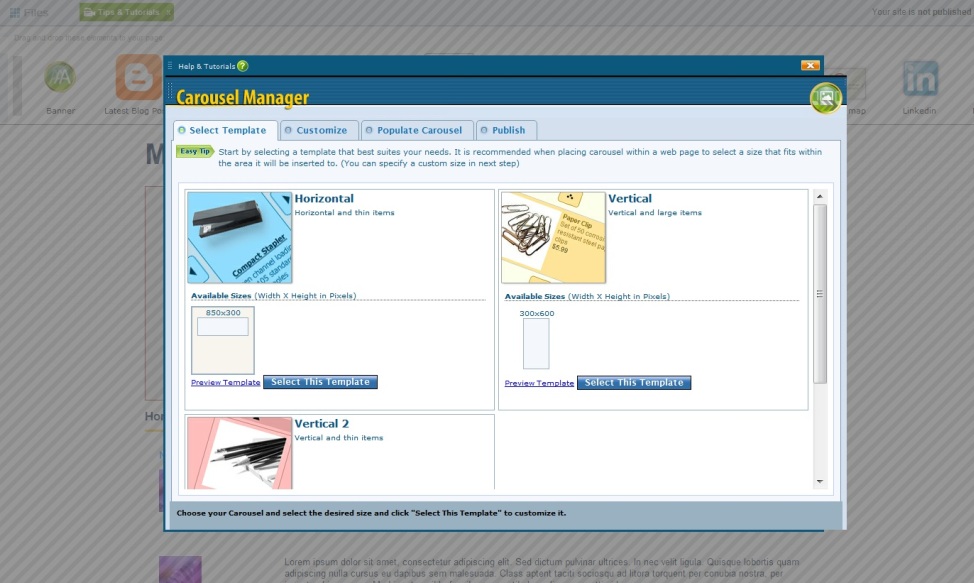 Posted in
How To
Tagged

add-ons, Carousel, Content Ticker, Drag-and-drop, Easy WebContent, Flash maker, HTML, Image Editor, JavaScript, Music Player, Photo Gallery, Usability, web design, Web page, WebContent, website, Widgets
1 Comment
Blog Categories