The Easy WebContent Site Builder comes with several easy-to-use features, such as elastic themes, widgets, and other add-ons. Within the add-ons category, you can find a variety of different features that can simply be clicked, and dragged onto the page. The "Carousel" is an option that can be found under the available "Add-ons" that Easy WebContent offers. It is an opportunity to basically showcase products that you're selling (though, with the lose restrictions, it can be customized into whatever you can make of it). Look below for a brief tutorial on how to insert and utilize the "Carousel" option on a webpage.
First things first: adding the feature. Go up to the top of the page where the dashboard is located. Go under "Content" and then to "Widgets" and then the sub-option of going under "EWC Add-ons". Here's where you can find the Carousel. Just simply drag and drop the feature to wherever you want it to appear on the site.
Then you'll have the chance to further customize the feature by going into edit it. The "Carousel Manager" will pop up and the opening page will look something like this: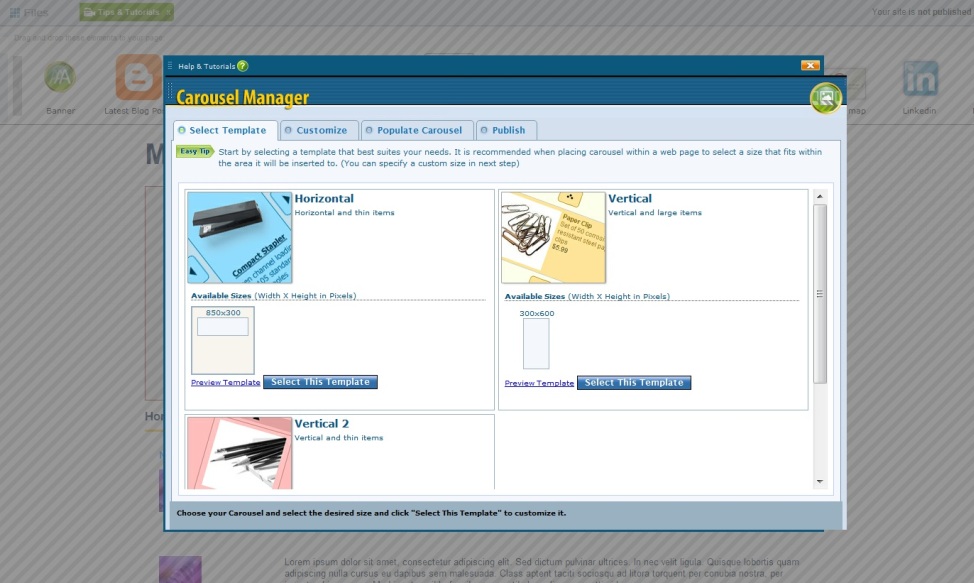 Choosing the template comes first. There are the options of having the Carousel displayed across the page horizontally or vertically. Select whichever one that suits your layout best!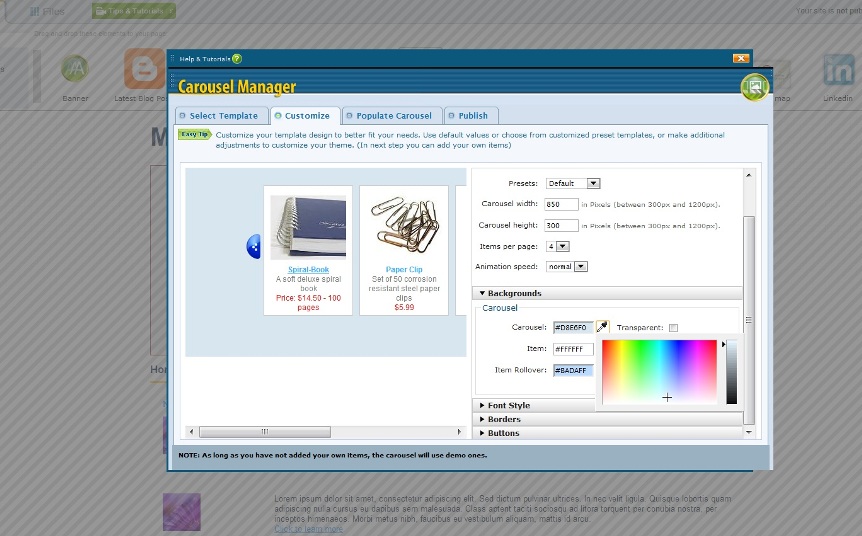 Let the customization begin! This is where you have the option to make the add-on your own through changing the background colors, text colors, font style, borders, border colors; even the buttons that navigate through the carousel are customizable! This is the place to let your creativity flow!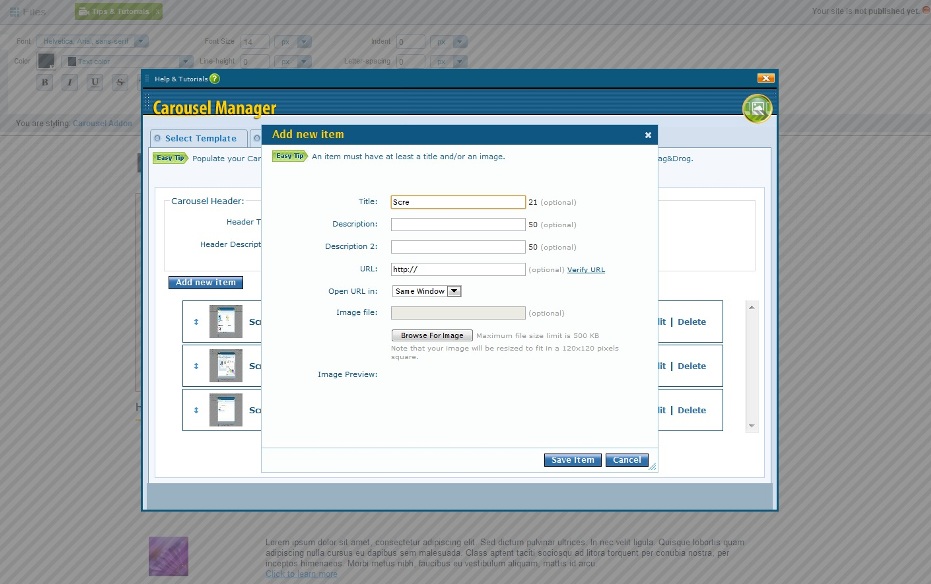 After that step, it's time to populate the Carousel. Add in a heading for the collection, and then you can begin to upload photos of the products, giving them titles, descriptions, and adding links.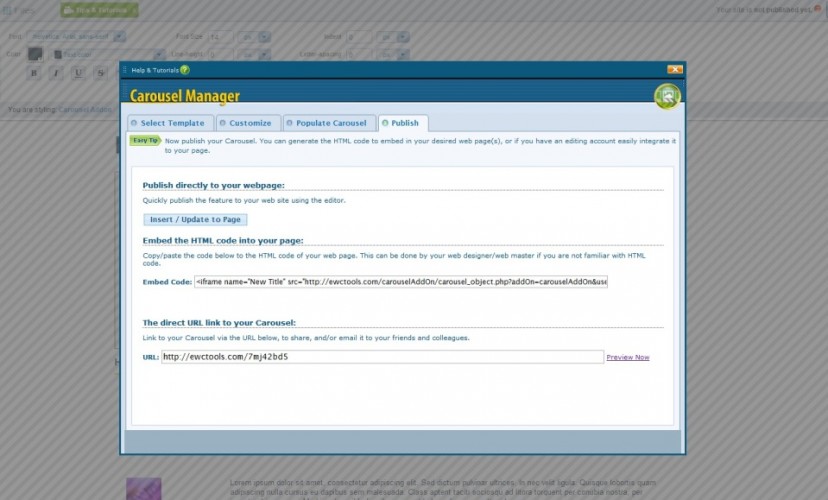 The final step of the process is to publish the feature to the page! Simply click on the "Insert/Update to Page" and it will appear on the site. It's just that easy!
You can visit me at http://mirandapellicano.easywebcontent.com/
——————————————————
You Are In Charge Easy WebContent provides easy and powerful tools to manage and empower websites.  It gives the user control to edit an existing or build a new professional website. Visit EasyWebContent.com today to begin your free 14-day trial period!