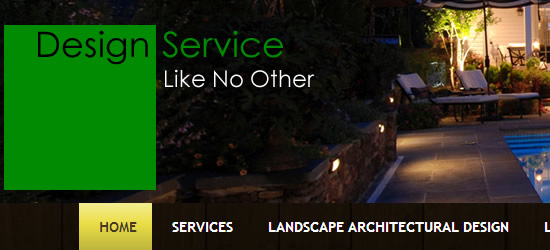 HindSite has done it again with an amazing project!!  HindSite's Head Creative Designer, Shayan Kheradmand talks about his experience in working on The Sequoia Company website.
Chad Buchen is a graduate of the University of Maryland, Landscape Architecture Department. He had problems with his previous website and needed Hindsite's help! He found out about HIndsite through John Funderburk.
John Funderburk, who will also be having a website with Hindsite soon, says that he had his reasons for referring Chad.
"I referred Chad to Hindsite primarily because Katherine is a great representative and the previous web pages looked fantastic on the portfolio," said John Funderburk.
Once again head creative designer, Shayan Kheradmand had to create and put together a wonderful website to someone in need.
Shayan took roughly about 11-13 hours to complete the Sequoia website using the Easy WebContent site builder. Shayan said that along the way just like every other project he experienced some bumps and difficulty.
"Chad's current website, which I was using as a source for content, went down unexpectedly at one point, so the biggest issue was finding another way to get the content said Kheradmand. "Chad had to drop by and provide the content personally, but once he did, I moved quickly and smoothly from that point on", said Kheradmand.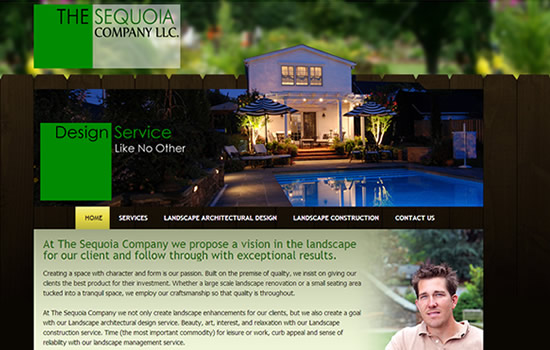 Everything after that ran smoothly said Kheradmand. Although getting the materials that were needed was difficult, what Chad provided was quality.
"Chad provided some very attractive images, which always helps the design said Shayan Kheradmand".
Kheradmand said that working with Chad was a pleasure and therefore made the project much easier to do.
"Chad was very lenient. He mainly trusted me as a designer to prepare something that looked nice", said Kheradmand. "So, I decided to prepare a vibrant design that touched on beautiful landscaping, and a layout that showcased his work", said Kheradmand.
"Working with him was overall great! He was easy to work with. The project just went smoothly, and I didn't really come across any issue with the site builder", said Kheradmand.
Shayan did all that he could to make sure this website was a successful one for Chad. Although having had trouble with his previous website Chad can now be sure that this one will last and benefit him. Hindsite continues to help those in need, within a reasonable time, with great prices and overall with quality work. Stay tuned for another great Hindsite project.
Building a professional website could not be easier with the Easy WebContent Site Builder.    Start from a theme and fully customize design without any coding knowledge. Even your Grandma can do it.  Try Site Builder Free.