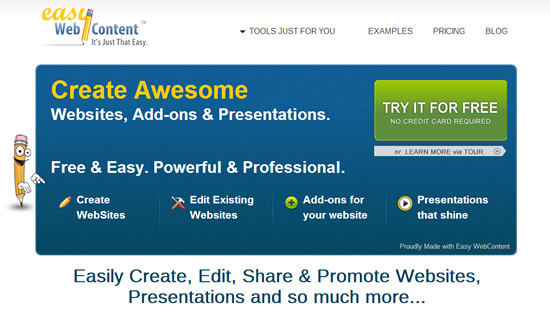 Fact is, consumers now make most of their purchasing decision online. Whether it's to buy books, apparels or even to book flights, most people prefer to research and pay online.
According to data from Statista, e-commerce sales in the U.S. has increased by over 350% in the past decade.  In 2011 alone, over 256 billion dollars was spent online compared to just 72 billion dollars in 2002.
According to a recent survey, 85% of US consumers find local businesses online. Surprisingly, 63% of small businesses do not have a website and 25% of small businesses that have a website are not showing up in the search engines.
There have been cases where small businesses have reported over 250% growth in business just a few months after creating a website, so if you don't have a small business website yet, you need one.
Here's why:
1. The Internet Influences Purchasing Decisions
Whether it's buying books from Amazon or buying clothing from Zappos, most people now make purchasing decisions online.
Even if your business operates offline, having an online presence is of critical importance.
With social networks like Facebook and Twitter, whether good or bad, people talk about their offline experiences online. If you run a restaurant for example and a customer had a great experience in your restaurant, it isn't uncommon to see her take to Twitter or Facebook to share her experience. When people do this, conversation ensues online and more people become interested in checking out your restaurant.
If you have a website they can instantly head over to your website to find out more about you, get in touch with your representatives and have their questions answered. This gets them more engaged and less-likely to forget your brand. Without a website, though, this becomes another forgotten experience since customers can't do anything after hearing about you on social media.
2. Benefit from Press
If you want to get press for your small business, having a website can be phenomenal.
You want to get people talking about your brand but it doesn't end with people talking about you. You want to get people to interact with your brand and find out about you. Whether they're reading about you online or in the local newspaper, it's more convenient for people to visit your website to know more about what you have to offer compared to visiting your local store.
Not everybody will be able to come to your store when they hear about you in the news, but having a website helps them become more familiar with you while reinforcing their decision to check out out.
3. Branding Opportunities
Not having a website doesn't mean people aren't looking for you online. They are.
Unfortunately, when they look for you and can't find you online they move to a competitor; on the internet, competitors aren't exactly difficult to find when you consider how widely-used online advertising is. Not having a website doesn't mean you're immune to business online; people will look for you and move over to a competitor when they can't find you.
You can change this, however, by creating a website and employing effective SEO to help you rank for your brand and industry-related keywords.
4. Become Authoritative
Having a website can also help you become authoritative in your field.
Most small businesses don't have a website and people are paying attention to businesses that do as businesses that are in the know.
With effective content marketing online, you automatically increase your authority not only to people around you but also to people all over the world. You get links, you get press and people talk about you.
5. You Build a Powerful Marketing Channel
Your website also serves as a powerful, cost-effective marketing channel that works with your current marketing system.
You have a website people can visit regularly for more information about your products/services; you can use ads to promote this website online to drive business, you can leverage social media to go viral and drive more business and you can build an email list of thousands of people that you can get in touch with regularly about your services.