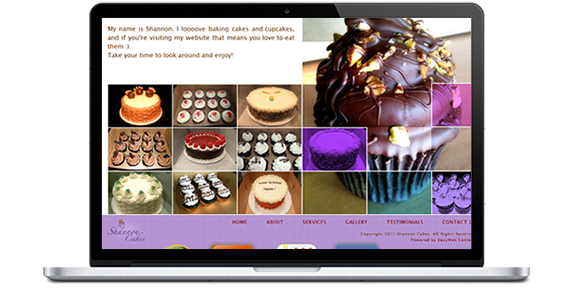 Having a website is critically important, yet many small businesses underestimate its importance.
While there's a plethora of reasons small businesses delay or don't even bother about creating a website for their business, two main excuses are:
They don't believe that having a website is effective.
They believe that creating and maintaining a website is difficult and expensive.
When you consider the fact that most small businesses are operating on a budget, the second excuse is usually a valid excuse until it isn't.
Creating a website doesn't have to be expensive. At Easy WebContent for example, we offer everything you need to create a website that can power your small business; everything from an easy to use site builder for those who want a flexible way to create a website to a quality HTML editor for those who already have a website but want to update it.
With quality tools and add-ons, the ability to add a blog and other features, even if you're a 6-year old child or a newbie, creating a website becomes increasingly easy for you; this completely eliminates the website maintenance problem small businesses face.
Next is the pricing.
Also, with Easy WebContent, for the same amount you'll spend on a morning coffee, you can have monthly access to pretty much everything we have to offer. You don't have to worry about expensive web designers, and you get professional with it.
The main issue however isn't really pricing or maintenance as most small businesses will attest to, it is something else.
Is it Really Worth it?
That's the main questions small businesses are asking when it comes to creating a website.
Yes, the internet is becoming much increasingly popular every day and people are raving about it, but when it comes to making important decisions and investments that can influence the future of your business, is it really worth it? Instead of doing the talking, here are successful case studies from several successful small businesses benefiting from having a website.
1. Our first case study is Scott Toughill's; Scott lost his job in June of 2012 and decided to start his small business. Scott travels to his customers' home and handles every issue they have with their computer.
To advance his business, Scott created his website GreatSupportTechs.com and business has grown since then. In four months since creating his website, Scott received 9 new customers just as a result of his website.
2. Eric Murphy's is another testament to the power of having a website. In August of 2011, Eric started his small business, Eric Murphy Photography, with the help of his wife. Business was slow at first, but Eric decided to create a website for his photography business. Things started moving and business has grown by 100% for Eric since launching his website.
In Eric's word:
"It was exciting to see people visiting my website so quickly after launch, every day there are new potential customers finding me online."
Eric went on to say:
"Launching a free website gave us the ability to compete with bigger companies, which wouldn't normally have been possible. I couldn't be happier that my family and I can do what we love."
3. There's also the story of Melodie Bishop from Sendthemchicago.com. Since creating her website, Melodie noticed a 90% increase in inquiries for her business and 80% of those inquiries turn into new customers.
There are thousands of other successful case studies from people getting results from their websites. For most of these people, it isn't expensive or difficult because they have the right tools.