With the Easy WebContent Music Player add-on, you can simply create custom music playlists and jukeboxes to publish to your websites or blogs.  This function allows you to effortlessly share music files with the visitors to your website.
The Music Player feature is user-friendly and intuitive, making it easy for even the most inexperienced web designer.  Absolutely no HTML or special coding skills are needed to use this feature.
In order to fit the style of your website or blog, there are numerous available templates that can be used and customized for the creation of your jukebox and playlists.  These templates have the ability to be fully modified to your exact needs and specifications.
You can also alter the color themes and fonts for all areas of the music player including background, navigation bar, time-line and footer.  You can even adjust the transparency of all areas.
The ability to create multiple music players for multiple different sites is included with this add-on.  Each music file in your playlist can be individually titled and have a description and an image associated with it.  The possibilities are virtually endless!
Before committing to any final changes to your music player or website, you can always preview your changes and edit out any mistakes via EWC's restore points.
After creation, your Music Player can be inserted to any of your web pages.  Additionally, an embed code is even generated so that you can insert your Music Player to any website or blog!
Here are some screenshots of the EWC Music Player: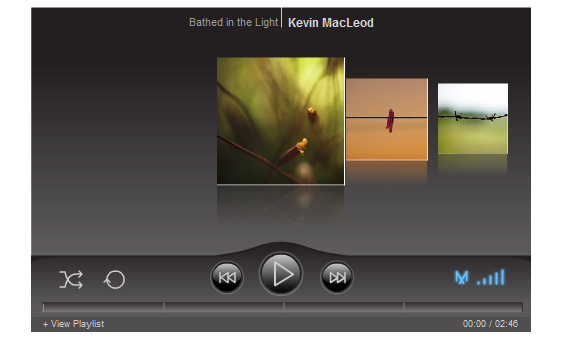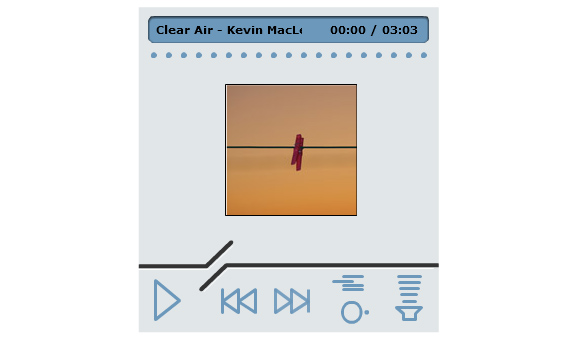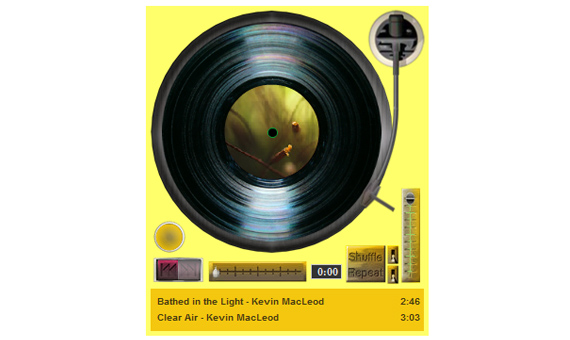 Here are some screenshots of EWC's user-friendly interface for Music Player creation: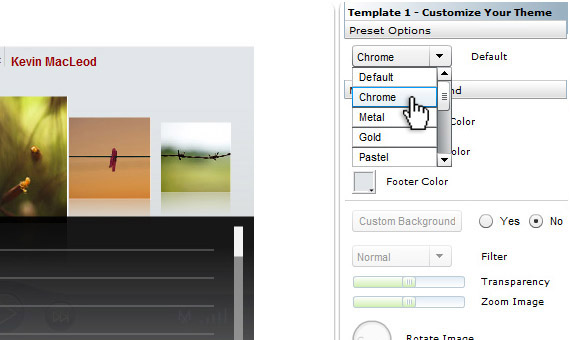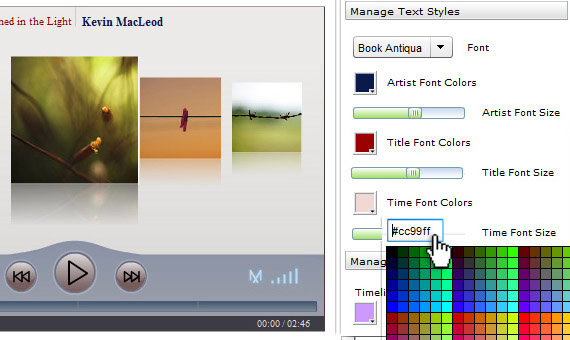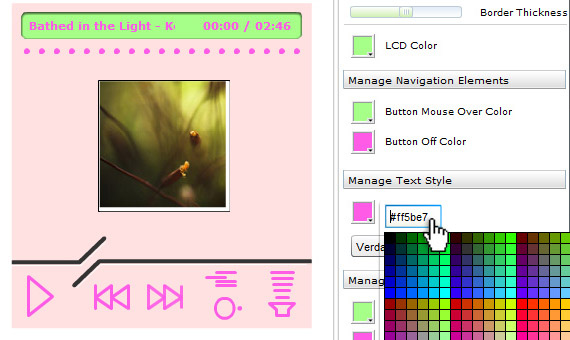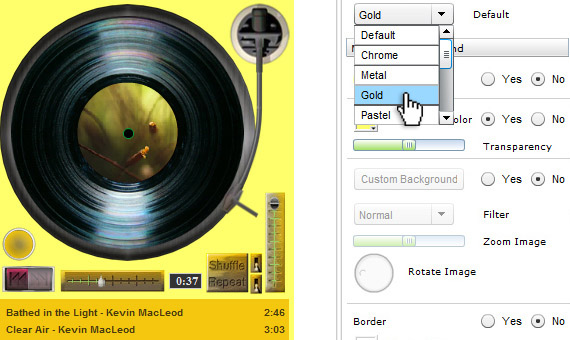 The Music Player add-on comes for free with the Easy WebContent (Complete) website editing package.  The Complete package also includes:
Easy WebContent (Complete) starts at $24.95 per month.

You Are In Charge Easy WebContent provides easy and powerful tools to manage and empower websites.  It gives the user control to edit an existing or build a new professional website.  Visit EasyWebContent.comtoday to begin your free 7-day trial period!