The Easy WebContent Blog

The easy to use, do it yourself Site Builder and Website Editing System.
Tag Archives:
Web Designer
Imagine spending five long, hard and tedious days on a website and then do the exact same website again, but this time only take only 15 minutes. Well while you were imagining Jakub Flaska was actually doing it.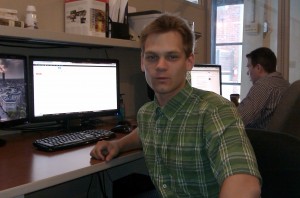 Jakub Flaska is a web developer for Easy WebContent. Flaska recently created two websites; one with Easy WebContent and one without and he compared the difference.  He says that with Easy WebContent everything was easier and faster.
"I am a programmer. On average if I hand code a site it takes few days to design a website", said Flaska."Using Easy WebContent I was able to do a simple webpage in just few minutes", said Flaska. (more…)
Use the HTML Editor on your Existing Website

Easy WebContent HTML Editor is simply the easiest and quickest way to access your pages to edit and update your website from any standard web browser – without installing any software on your hosting account or computer. Our HTML Editor is made to work with existing websites. You can edit and update your existing HTML site without third party tools, no software installation or special knowledge of HTML.
Connect to your website Hosted Anywhere!
All you need to connect is your website's FTP information (available from virtually all web hosts) and you are ready to edit virtually your html files!

Take advantage of our reseller program and offer the Easy WebContent service (HTML Editor) to your customers at an extended discount rate.
The Easy WebContent (EWC) Reseller Program is designed to make your business
more successful and profitable. How?
A fully feature reseller interface that will allow you to easily manage your accounts and private-label the Easy WebContent service under your own name and logo!

INCREASE REVENUES…
Increase revenues with a new service that can further compliment your existing business.
How many of your customers would like to edit their own web site but can not afford to purchase an expensive software product, lack the technical skills to learn the use of sophisticated web design software, or afford the pricey development cost and installation of a content management system?
Blog Categories