The Easy WebContent Blog

The easy to use, do it yourself Site Builder and Website Editing System.
Tag Archives:
web design professionals
President of Easy WebContent, Payman Taei, becomes the first Web Design expert on MO.com. Look out for his monthly articles on web design and development.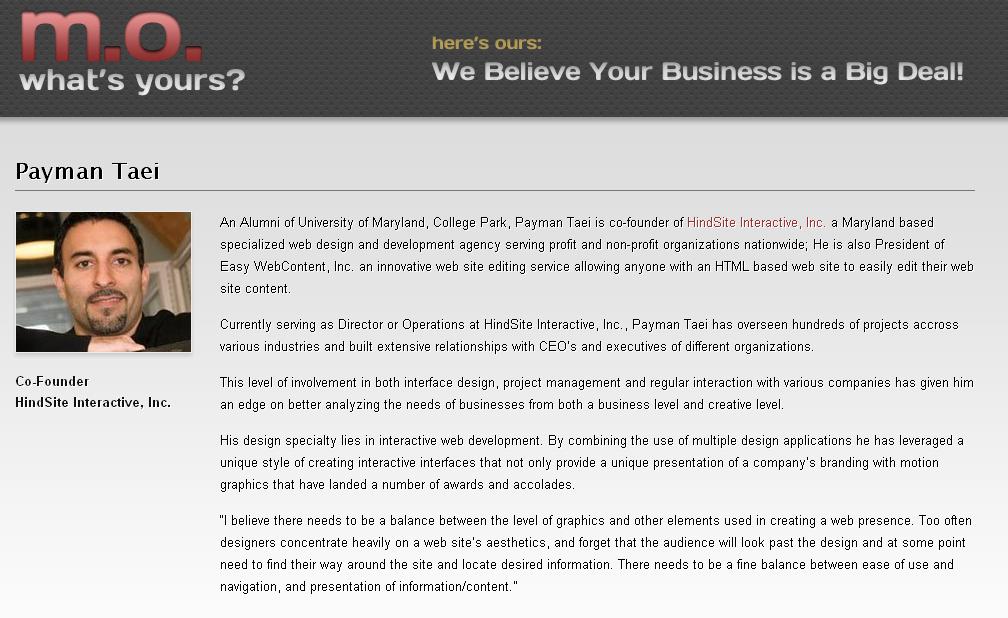 Related articles
HXU4KY9FR7GR
If you know anything about designing a web page, you know there are many ways to do it. There are many different programs that one can use, and each seems to have its own spin on website design. It can be a bit overwhelming. So, when you find a program that you want to try out, you prepare yourself for the worst and settle into your desk chair before accepting the "terms and conditions". And then, you find out what really makes a site builder worthwhile.
Blog Categories