Developing a website has only gotten easier with the just the right tools. The Easy WebContent Site Builder gives you the option and ability to develop websites that ranges with simplicity to eye appealing work, putting you in complete control of your web presence. 
Here is an example of a simple website our team produced for our upcoming release of the Easy WebContent Presenter. I highly suggest that you sign up to receive an invitation to beta test the animation tool: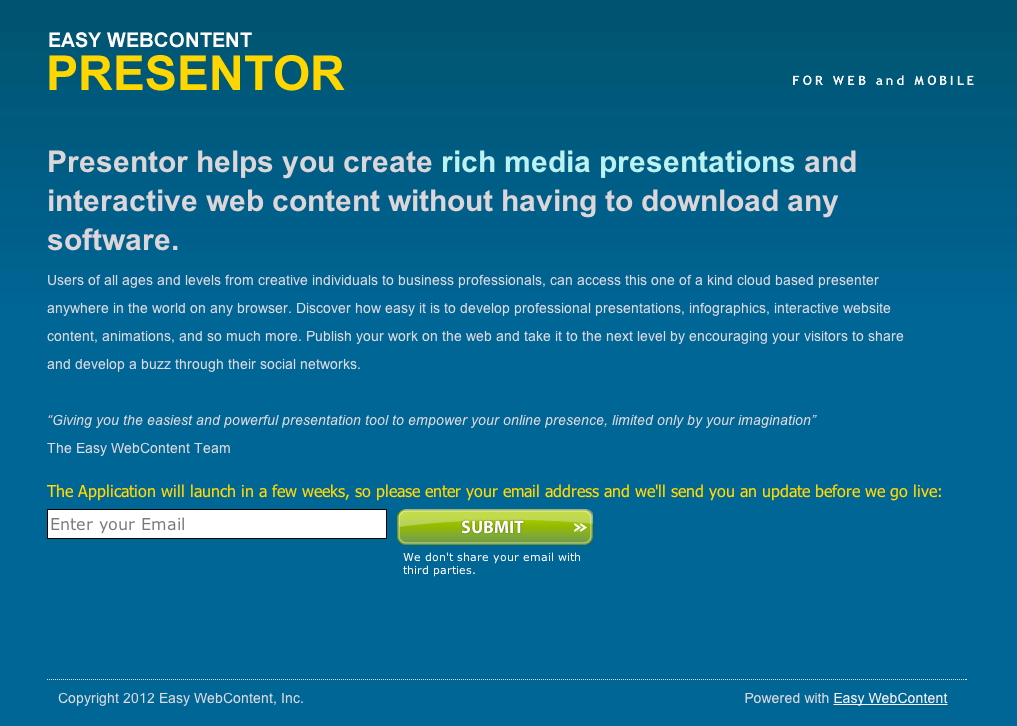 Taking It To The Next Step…
Knowing that websites portray the organization and its people, we wanted to make sure that this site represented the Easy WebContent Team at its best: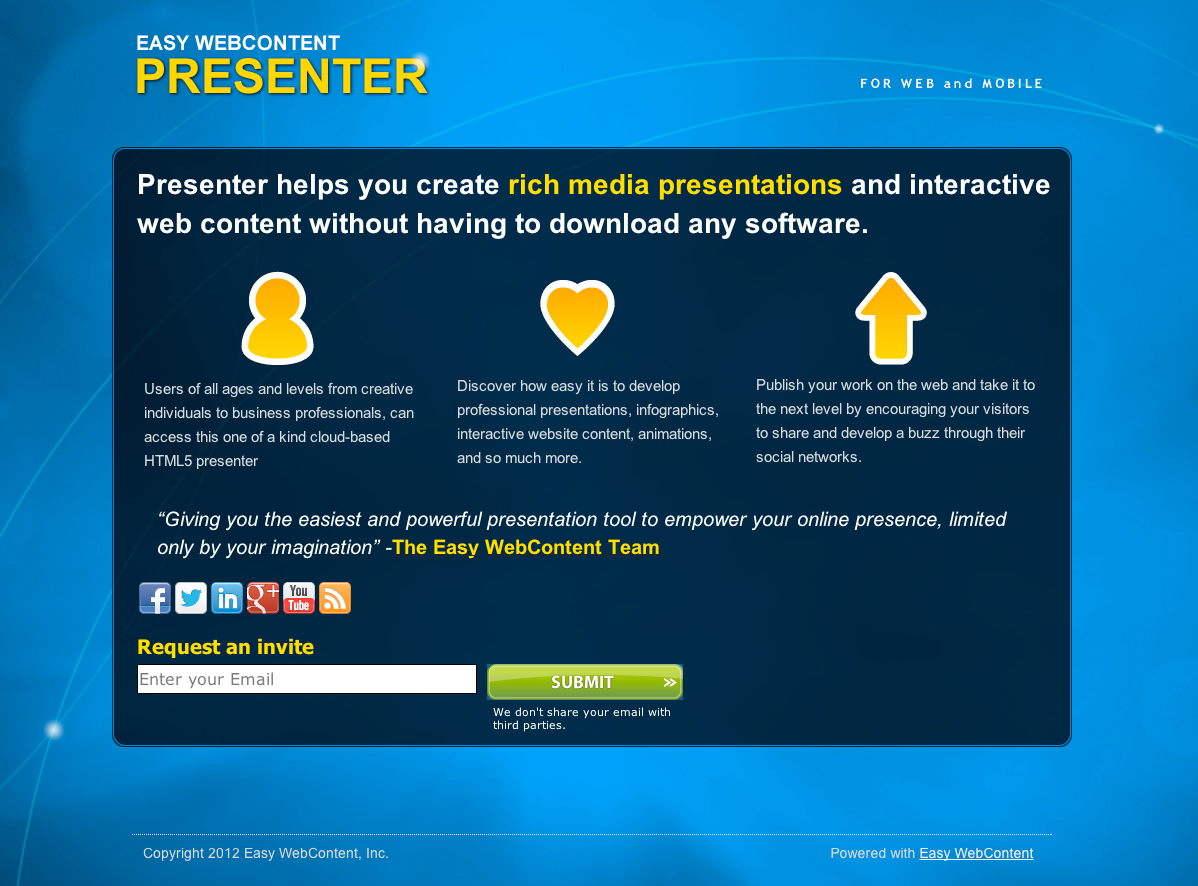 How did we make the improvement? 
We didn't do anything special. You might be thinking that we used other tools like Adobe Photoshop or Illustrator to get the cool effects. Well, truth be told, the Site Builder allows you to create extremely attractive websites. All we did was take advantage of the tools available in the builder. One (1) tool was all it took.
 ——————————————————
You Are In Charge Easy WebContent provides easy and powerful tools to manage and empower websites.  It gives the user control to edit an existing or build a new professional website. Visit EasyWebContent.com today to begin your free 14-day trial period!