Recent alignment button addition in edit toolbar makes aligning text and elements easier with just a few click.
Before
You had to find the alignment option under the style tab as you see in the image below:
You can find it right in the toolbar of the text or element you are editing.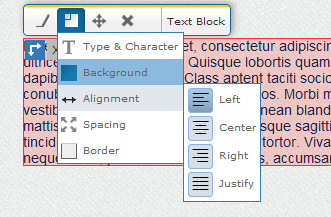 Little changes makes huge changes from the Easy WebContent team.