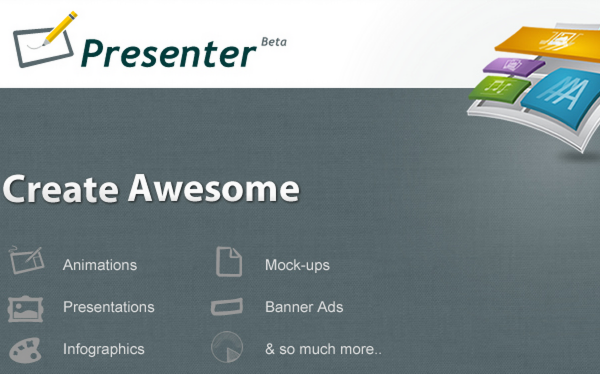 Do you have a website on the Wix site builder and you're wondering how you can make your website stand out from the millions of other sites out there?
Adding interactive banners, presentations or animations will help you to achieve that and the free App EWC Presenter will allow you to do that right within your Wix website.
Aside from creating a clean and professional layout, you should also strongly consider adding  engaging and attractive content that will capture your user's attention.  After all studies continue to prove that combining text with visual cues and animation can enhance user's ability to absorb information which is ultimately why they visit your site.
What can you create with EWC Presenter?
By using EWC Presenter you can create and add Presentations, infographics, animations, banners and product demos right in your wix website in matter of minutes.
Not only is EWC Presenter easy and powerful, but you also can be comforted that the content you create is in HTML5 not Flash.   In laymen terms that means it will be viewable on any device be it a PC, Mac,  Mobile or Tablet device!
EWC Presenter is available via the Wix Marketplace that was launched in mid 2013 and thousands of users have been using Presenter to compliment their websites with refreshing interactive content.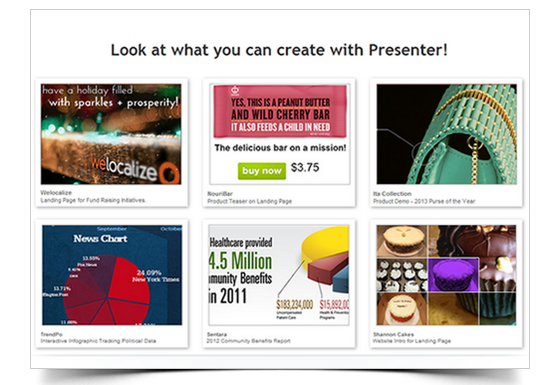 For example let's say you want to add some interactivity to your website's header area.    You can use EWC Presenter to create a custom banner of any size with your own logo and graphics (or select from thousands of professional graphics included in the system) to create a animations or slides to capture your users's attention with target messages.
How to access EWC Presenter within Wix

1). Login to your Wix Account and open the site you are building
2). On left panel click on the Wix App Market icon  which will bring up the Marketplace Window.
3). Search for "Presenter" on the search bar
4). Click the Presenter App
5). Enjoy creating awesome content on your wix website!