The Easy WebContent Blog

The easy to use, do it yourself Site Builder and Website Editing System.
Category Archives:
Visme
If you haven't already noticed,  our brand has recently changed.  As a company we are still Easy WebContent but our flagship product's name  "EWC Presenter" is now officially called "visme" and for good reason.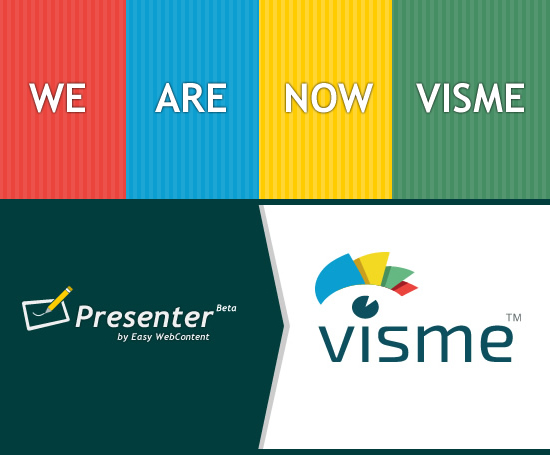 Now most of the time this is where most companies stop short of the details.  They will show off their new brand and pitch how proud and excited they are of their new name and how it is a reflection of their core values; and then its back to business.
Not this time.  Yes we are proud and excited to transition our brand to visme, but we also like to do things a little different here.   So today I'm going to dig down under the skin and into the nuts and bolts of why we decided on our name change, and how we made this transition including the entire logo design and selection process.
Blog Categories